As the technical developer of your team, most of your development work occurs outside of Acoustic Content in website development environments or application development environments.
You primarily use the Acoustic Content API to render published assets and content in websites, apps, and other channels. When content or assets are published, they become available on your org's content delivery network, you can then use APIs to retrieve them and control the display of elements and assets across channels.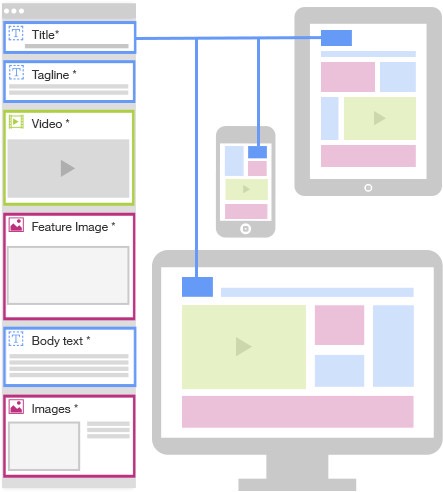 Viewing API information for a content item, asset, or list
In order to use the APIs to retrieve content, you would need information about those content and assets. You can view the API information for an asset or content item by clicking the API information when editing assets or content. There you can view API information such as item IDs, authoring and delivery URLs, plus JSON details.
You can also view the API information for a list of items, including search or filter parameters. You can then use this information to render search queries from your hub as a list of items on a web page or app.
Viewing developer assets
Developers also manage assets that they upload to your hub using a command-line interface (CLI). A list of assets, such as CSS and JavaScript files, that were pushed to the hub from CLI tools are displayed as developer assets. You can check the status of these assets and find the scheduled publishing date from this view.