Email service provider feeds allow you to send exports to your email service provider for quick and easy re-targeting.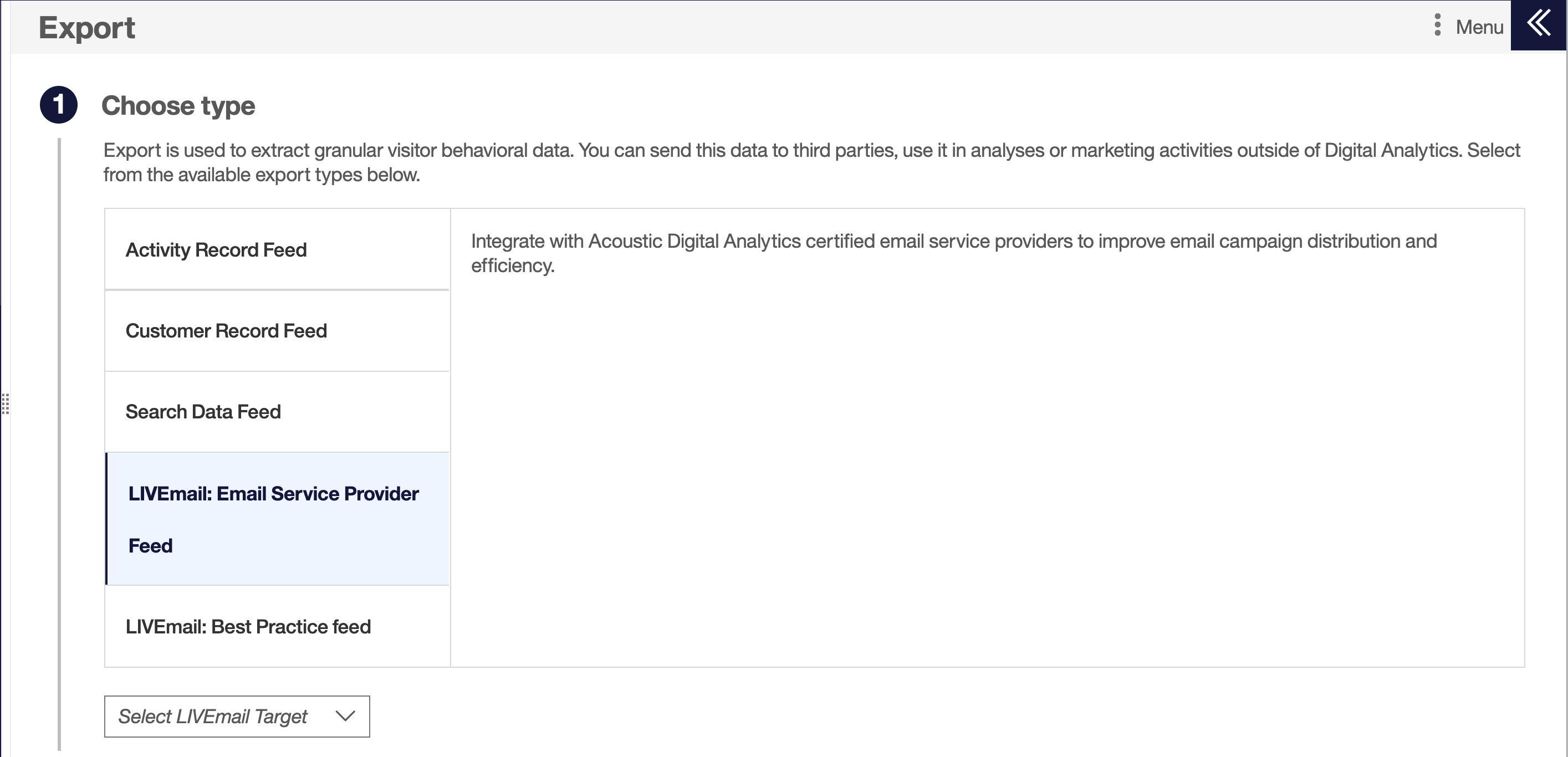 Each email service provider partner has a predefined set of fields. You can change this by checking "change default partner configuration". Confirm with your email service provider if they will accept Digital Analytics export files that deviate from the standard.
Most email service providers will accept LIVEmail export files that deviate from the standard. They might reserve the right to charge extra customization fees in those instances.
If the checkbox is selected, you'll have the option to select additional fields. If it is unchecked, the field options are not selectable, and you'll see the standard selections for that ESP.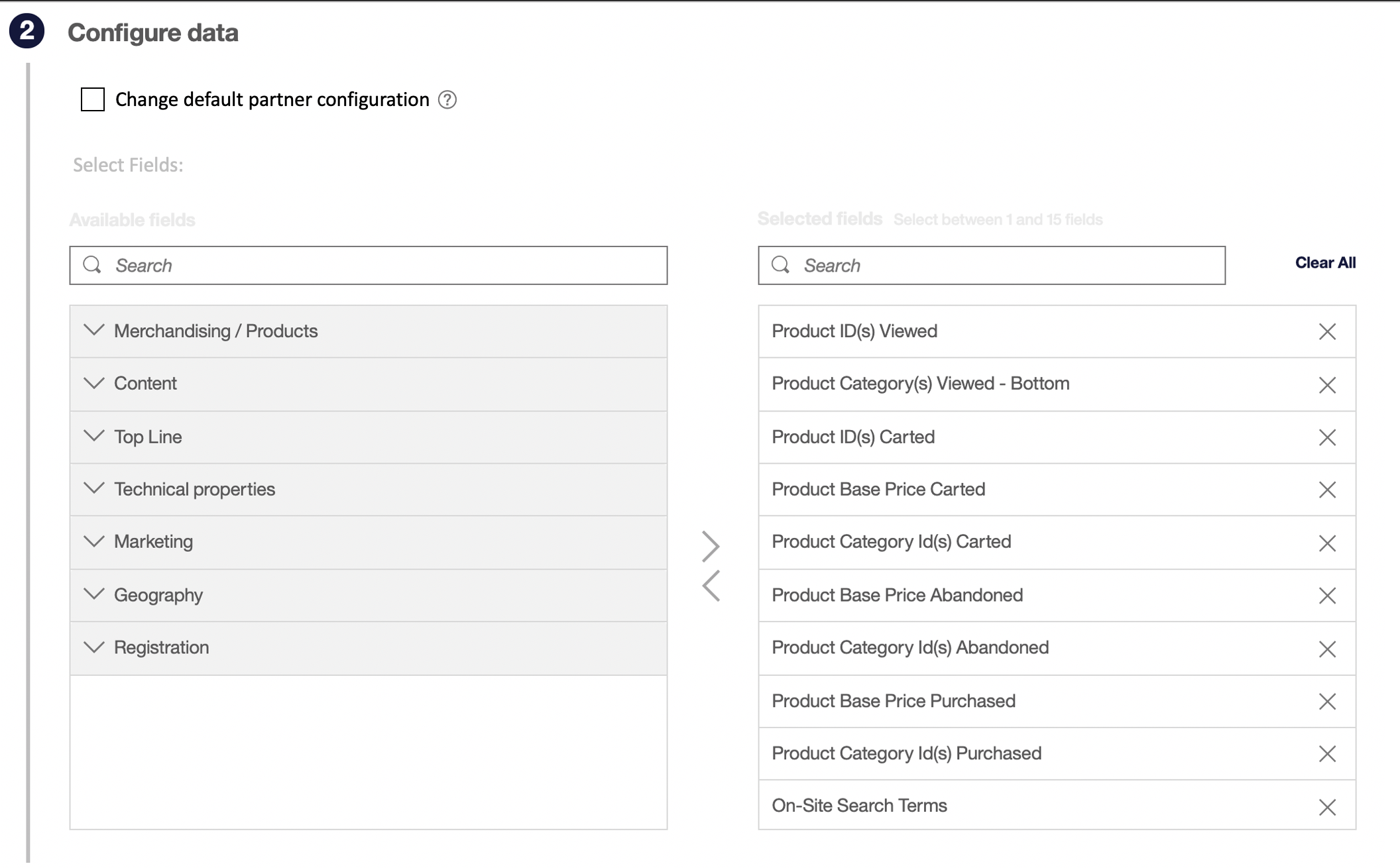 In the Additional options section, you'll name the feed (required), add emails for notification, choose an SFTP target, and select any other files you may want to send.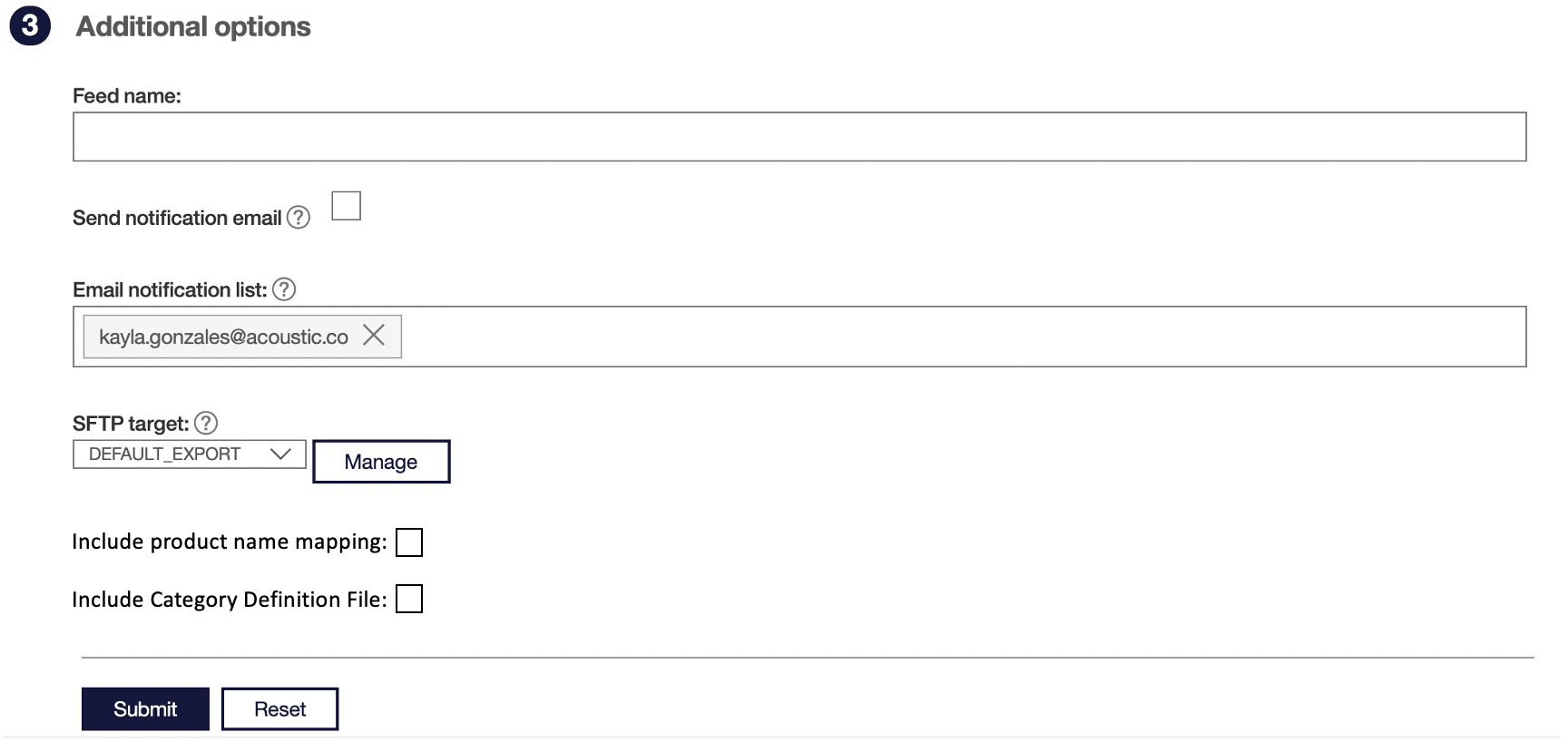 After saving a feed, you will see it in the right panel under Current feeds > LIVEmail ESP feeds with the feed name and creator. You will have the option to open this feed and edit it via the pencil icon.
When in edit mode, the user can edit all steps mentioned above, and also sees the following information in the right panel of the modal:
Option to start/stop depending on whether the feed is active or inactive
Feed name and feed type
Last run date
Last run status
Email notification list
Option to delete a feed
How to connect?
LIVEmail works with many email service provider organizations, but not all have completed certification for LIVEmail, as it's not essential for using LIVEmail data exports.
LIVEmail can send granular visitor activities and targeted segments to any partner organization or in-house email system to fuel better email campaigns. But working with a certified partner ensures the quickest way to start using site visitor activities to deploy more targeted email programs with relevant content. If you are currently using an email service provider that is not certified for LIVEmail, let your customer success manager know that you want that organization to be certified.
If you are not working with one of the certified partners for LIVEmail or if your partner or in-house tool does not have robust capabilities for storing visitor site activity data over an extended time, LIVEmail also offers four best practice remarketing feeds, allowing you to execute campaign logic straight in Digital Analytics. The best practice program exports include pre-defined cross-session segmentation logic that corresponds to some of the most common behavior-based email campaigns.
Though the segment logic is pre-defined, LIVEmail still allows you to specify some fundamental aspects of each type of best practice program, including the ability to apply context filtering to further define the output of the export.