My Acoustic provides a single point of entry for all of your Acoustic products. It's your one-stop shop for managing your product subscriptions - from adding users to generating API keys. Your unique instance of a product is now called a subscription. You can access My Acoustic directly from https://app.goacoustic.com/my-acoustic or from your product's profile menu.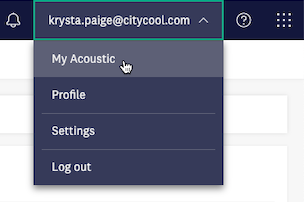 What's a subscription?
You may know this as an org, organization, or tenant. Your subscription is the unique instance of our product that you are able to access.
Subscriptions that you've been added to will be listed in My Acoustic, which everyone can access, regardless of their user role. However, administrators have a little more control. They can edit subscription details - like changing the subscription name to something that's easy to remember, or adding users to the subscription.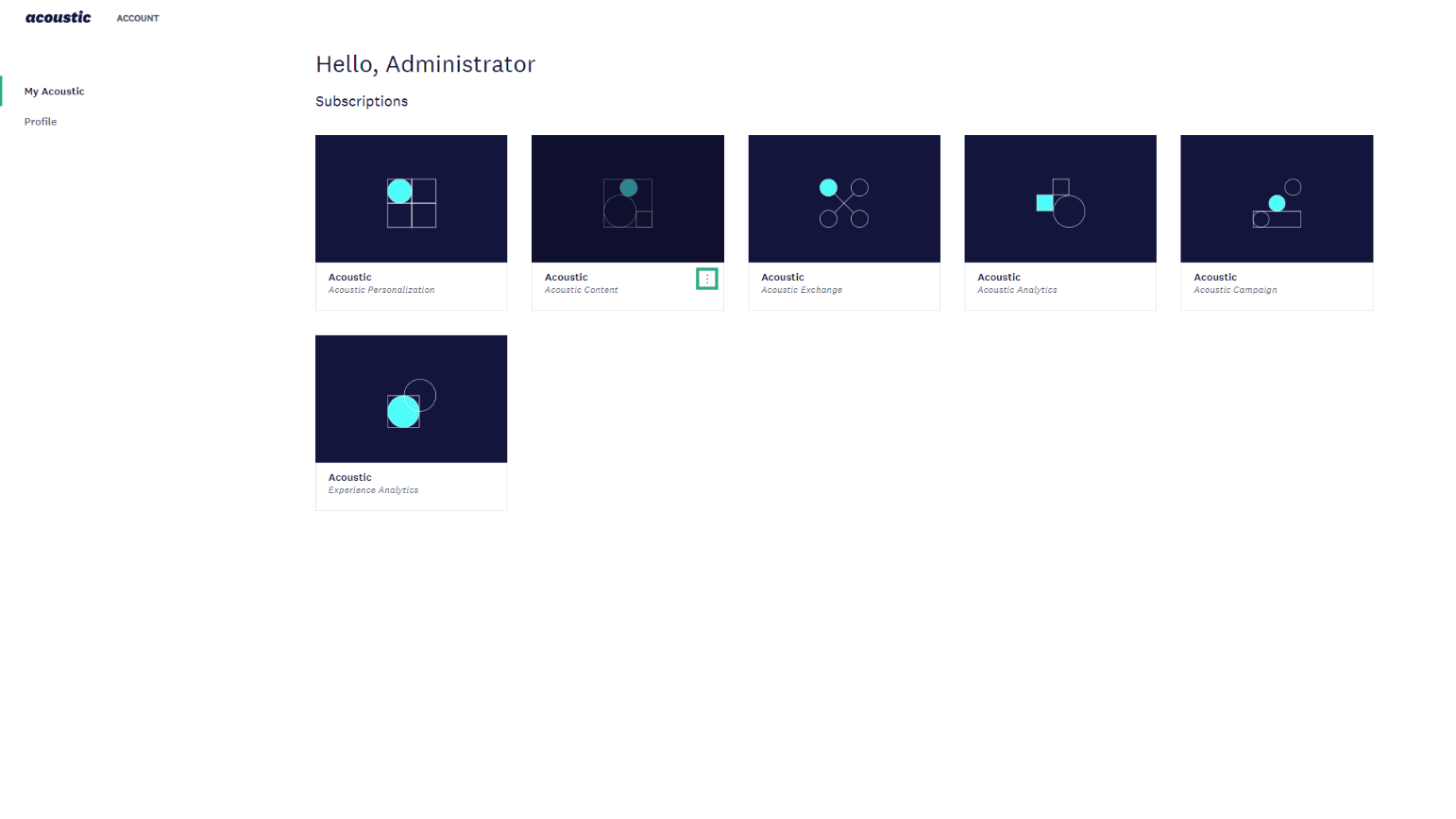 View subscription details
Click the three-dot icon to view details of your subscription. You can see the start and end date of your subscription, see plan details (including any add-ons), or review yourself as a user.
Manage your profile
Go to your profile to update your first and last name, change your password, enable or change your password recovery question, and enable multi-factor authentication.