To take snapshots with the snapshot extension, you must first log into Tealeaf and ensure that the Tealeaf URL specified in the snapshot capture configuration, matches the Tealeaf URL that you are using.
If the Tealeaf URL does not match the Tealeaf URL setting in the snapshot capture configuration, you cannot take snapshots.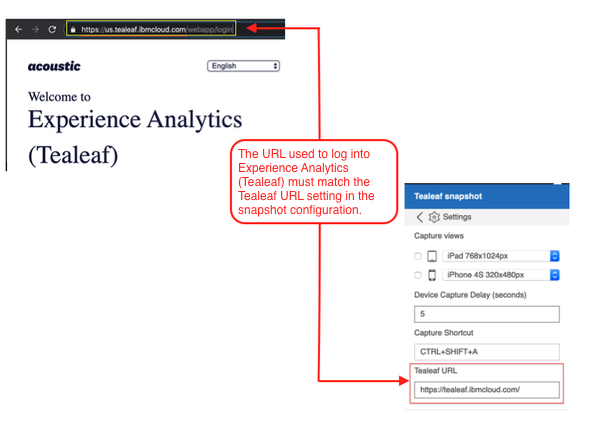 Use the following procedure to update the Tealeaf URL setting for your snapshot capture extension.
Note: Re-installing the snapshot extension from the snapshot gallery has the same effect as the procedure. When you reinstall the snapshot extension, the Tealeaf URL updates to the correct domain automatically.
Procedure
Select the Snapshot capture properties icon.
Click the gear icon to open the configuration settings.
In the Tealeaf URL field, make sure the URL specified matches the domain name of the Tealeaf login page.